Coucou les filles!!
Aujourd'hui nous allons parler d'un nail art fait avec du foil et du vernis. J'aime beaucoup utiliser le foil parce que je trouve que ça donne un bel effet à mes ongles et que c'est chic! Je n'ai pas encore essayé l'intégrale en foil mais ça ne devrait pas tarder. Voyons voir ce que j'ai fait avec mon foil fuschia!!
Hello girls!!
Today we're going to speak about a nail art made with foil and polish. I love using foil because it gives a good and smart effect to my nails. I haven't tried complete foil manucure yet but I think I'll do it soon. So let us see what I did with my fuschia foil!
¡Buenas chicas!
Hoy vamos a hablar de un nail art que hice con foil y esmalte. Me encanta utilizar el foil porque le da un efecto bonito y elegante a mis uñas. No he probado todavía la manicure integral con foil pero lo haré pronto. ¡Veamos lo que hice con mi foil de color fushia!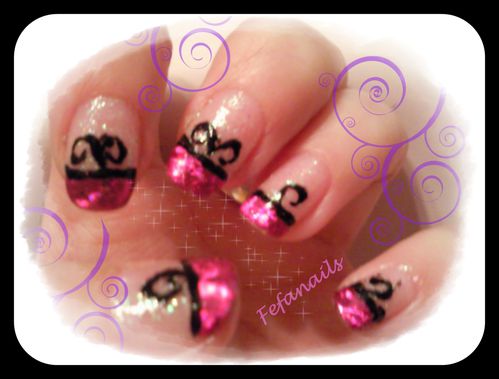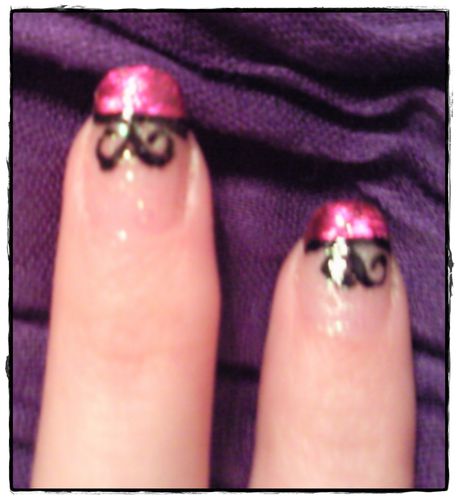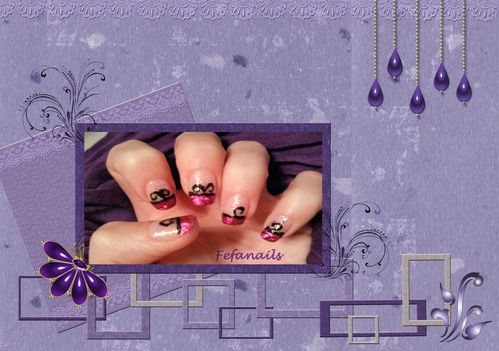 Je sais, les spirales ne sont pas top!! Il faut vraiment que je me trouve de nouveaux pinceaux!!
I know: the spirales are not really great!! I really need to buy some new pincels!!
¡¡Lo sé, los espirales no son muy bonitos!! ¡¡Necesito nuevos pínceles ya!!
A part ça, ça vous plaît?
Apart from that, do you like it?
Bueno, pero ¿os gusta?